News
The Cutting Edge - Spring 2019

Read the most recent Newsletter.

Memorial Mass for Construction Workers Killed or Injured on Worksites

Please join our fellow Union Brothers and Sisters from the Building & Construction Trades for a Memorial Mass for members who were deceased or injured on the job. The mass will be held at 3:30pm on Thursday, April 25th, 2019 at Saint Patrick's Cathedral

IMPORTANT TAX INFORMATION FOR NYS UNION MEMBERS

Effective January 1, 2019, Union members in the state of New York will have the opportunity to deduct their union dues from their state income tax. Learn more.
Upcoming Events
May

02

Local 94 Retirement Seminar Members who plan on Retiring within the next 2 years should attend this Seminar. Topics covered will be Medical coverage, Pension Fund, Annuity Fund, Social Security and Financial Planning. To sign up for an individual 1 on 1 session please contact Kimberly Antonaccio at 212-331-1826 or email at Kimberlyantonaccio@local94.com. For more information please click here.

May

08

General Membership Meeting. Times: 8:30 AM, 2:00 PM, and 5:00 PM Meetings are held at the Hotel Trades Council Auditorium, 305 West 44th Street.

May

13

Spring Golf Outing. LaTourette or South Shore Golf Courses, Staten Island Call: Jack Redden (212) 245-7935 or click here for more information.
Wellness News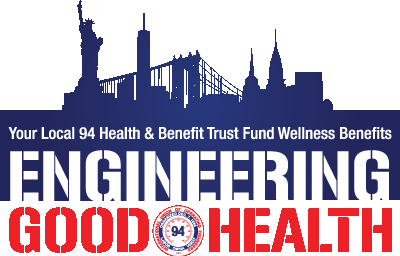 Need to Find a Doctor, Dentist or Vision Specialist?
FAQs
Where are Union meetings?
Local 94 meetings are held at the Hotel Trades Council (305 West 44th Street, Second Floor; located between 8th & 9th Avenues). For more information, go to the Upcoming Events page.