News
Grants Available for Union Members who are First Time Buyers in Westchester or Nassau and Suffolk County, NY

For more information, please contact Christine Dawson, Union Plus Specialist at Wells Fargo Home Mortgage at 516-445-0521 or visit the News section.

The Cutting Edge - Spring 2019

Read the most recent Newsletter.

Memorial Mass for Construction Workers Killed or Injured on Worksites

Please join our fellow Union Brothers and Sisters from the Building & Construction Trades for a Memorial Mass for members who were deceased or injured on the job. The mass will be held at 3:30pm on Thursday, April 25th, 2019 at Saint Patrick's Cathedral
Upcoming Events
Jul

27

Family Picnic. The Local 94 Scholarship Fund Family Picnic will be held on Saturday, July 27, 2019 from 9:30 am to 5:00 pm. The Scholarship Fund recipients will be announced at our Annual Family Picnic. For more information call: Kelly Drummond (212) 331-1800.

Sep

11

9/11 Memorial Mass Wednesday, 9/11/19 @ 10:30am - St. Malachy's Church 239 West 49th Street (between Broadway & 8th).

Sep

11

General Membership Meeting. Times: 8:30 AM, 2:00 PM, and 5:00 PM Meetings are held at the Hotel Trades Council Auditorium, 305 West 44th Street.
Wellness News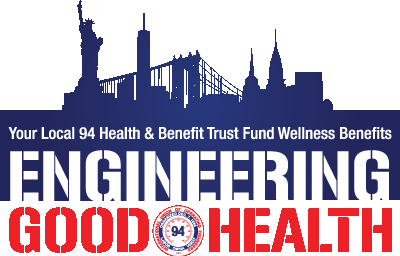 June 03, 2019
June 03, 2019
May 01, 2019
Need to Find a Doctor, Dentist or Vision Specialist?
FAQs
How soon am I vested in my Pension?
After five full years of participation, that is five years with 1,000 hours reported to the Central Pension Fund each year, you are fully vested in your Pension.