Local 94—Running
New York's Buildings

News
The Cutting Edge - Spring 2018

Read the most recent newsletter.

Reminder: Union Dues

Please note, effective January 1, 2018, the maximum monthly dues are $90.18. Dues for 40 hour contracted work weeks are calculated by multiplying the hourly rate x 2.50; for 35 hour contracted work week hourly rate x $2.20; for 37 1/2 hour contracted work week hourly rate x $2.36, up to a maximum of $90.18. When the hourly rate increases, the dues increase, up to the maximum monthly dues.

NYS Paid Family Leave Law - Effective January 1, 2018

There is a new, state mandated family paid leave rights and benefits available under the NYS Paid Family Leave Law which will take effect January 1, 2018. Learn more.
Upcoming Events
Apr

30

Scholarship Application Deadline. Download an application (PDF)

May

14

Spring Golf Outing. LaTourette or South Shore Golf Courses, Staten Island Call: Jack Redden (212) 245-7935 or click here for more information.

May

16

General Membership Meeting. Times: 8:30 AM, 2:00 PM, and 5:00 PM Meetings are held at the Hotel Trades Council Auditorium, 305 West 44th Street. SPECIAL NOTE; THE 5PM MEETING WILL BE HELD AT BEACON H.S. 522 WEST 44TH ST.
Wellness News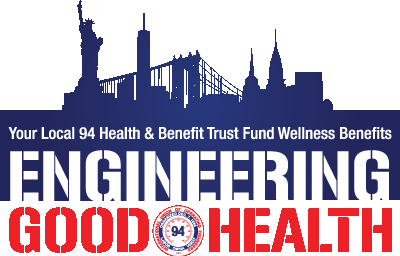 Need to Find a Doctor, Dentist or Vision Specialist?
FAQs
When are Union meetings?
Local 94 meetings are held on the second Wednesday each month, at 8:30 AM, 2 PM and 5 PM. Please note that there are no meetings in July and August. For more information, go to the Upcoming Events page.