Benefit Funds Staff
Bill Faranda—Executive Director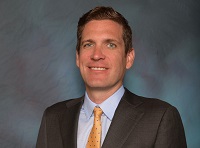 Bill began working with the Local 94 Benefit Funds in April of 2004. He currently holds the position of Executive Director. Prior to joining Local 94, Bill attended the College of Business Administration at Fordham University. He graduated in 1997 with a B.S. in Accounting. After college, Bill worked for 5 years in public accounting with the firm Schultheis & Panettieri. While at Schultheis & Panettieri, he obtained his CPA license, and gained valuable experience in regards to employee benefit funds and not-for-profit organizations. After his public accounting experience, he worked in the finance department for an international company as an internal accountant.
Derek Davis—Local 94 Health & Benefit Trust Fund Administrator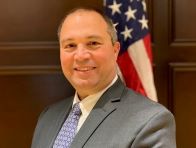 Derek is the Fund Administrator for the Health & Benefit Fund. He joined the organization in September 2022 and has an extensive background, having served as Executive Director of a national Taft-Hartley benefit fund for over 13 years. He also worked for 17 years in all levels of the finance department at the New York City Opera. He is a member of the International Foundation of Employee Benefit Plans and has completed their Administrators Masters Program. He graduated from Rensselaer Polytechnic Institute with a Bachelor's degree in Electrical Engineering and a Master's in Business Administration. 
Annette Hassell—Health & Benefit Trust Assistant Fund Administrator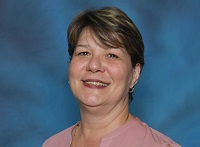 Annette is currently the Assistant Fund Administrator for the Health & Benefit Fund. She has an extensive background in health benefits, having worked for Empire Blue Cross for twenty-four years.
Kimberly Antonaccio—Annuity Assistant Administrator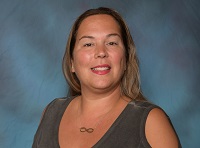 Kimberly started working for Local 94 in 1994 as a part-time office assistant while attending St. John's University. In May of 1998, she graduated from St. John's University with a bachelor's degree in Computer Science. She then began working full-time for Local 94. Kimberly currently administers the day-to-day operations of the Sick Fund and is the Assistant Fund Administrator for the Annuity Fund.
Sandra Chin—Chief Financial Officer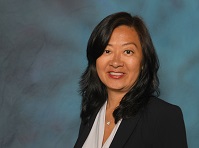 Sandra began working for Local 94 in February 2011 as the Controller, and was responsible for financial reporting and overseeing the financial operations of the Union and Benefit Funds.  Prior to joining Local 94, she worked as a senior tax accountant at a boutique accounting firm, specializing in high net-worth individuals, as well as non-profit organizations. She has over seventeen years of experience in public accounting and provided tax compliance and consulting services to privately held businesses in a variety of industries with an emphasis on legal and real estate investment partnerships. 
In 2019, she was promoted to the position of Chief Financial Officer of Local 94 and its Affiliated Funds.  As the CFO, she has many diverse and challenging roles. Her primary responsibilities involve managing all aspects of the company as well as planning and implementing long term strategic solutions, helping to shape the overall strategy and direction, and instilling a financial approach and mind set throughout the organization to enable optimal performance. 
She graduated from Brooklyn College with a Bachelor of Science in Accounting and became a Certified Public Accountant.  When Sandra is not working, she enjoys spending time iwth her family and traveling to new destinations around the world.  

Howard Styles—Training Director
As the Training Director for Local 94, Howard implements, promotes and oversees various courses for the training program. Howard is constantly reshaping the program to meet the needs of the membership and their employers.
Howard began his career working as a mechanic in a commercial building downtown in NYC. Howard worked his way up to engineer after acquiring his refrigeration License. He also acquired his Fire safety director certification as well as other certificates while he was employed there. He began teaching for Local 94 on a part-time basis. Howard was later hired as a full-time instructor and started his fulltime teaching career. Howard was later elevated to Assistant Training Director and in 2004 Howard became the Training Director of the Local 94 Training Fund.
Howard is a member of the IUOE. training advisory committee. Howard is currently on BOMA's preparedness and sustainability committees. He is a member of ASHRAE, the USGBC and the ICC and serves on Murphy Institute's (CUNY) Labor Advisory Committee. Howard has also volunteered with organizations such as DOB and CWE and the Mayor's Office of Sustainability.
Howard holds an Associate's degree in Refrigeration, Heating and Air Conditioning and a Bachelor's degree in Education and Administration.
Howard has taught at NYC Technical College. He is the author of Technician Certification for Refrigerants (published by ATP).
David Hawkins—Assistant Training Director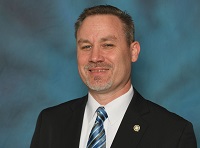 Dave began his career in 1992 working as a helper for Tishman Speyer, and after accumulating his necessary certificates, worked his way up to become the Assistant Chief Engineer.
In 2007, he became Chief Engineer of the Lipstick Building. He showed a desire to give back to the industry and to teach our members.  He became an instructor for Local 94 in 2010, teaching the Refrigeration and Package Unit Courses.  In 2017, he became Assistant Training Director of Local 94's Training Center.
Michael O'Connor—
Controller/Annuity Fund Administrator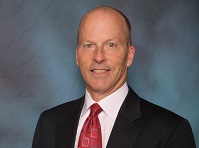 Michael joined the I.U.O.E. Local 94 Union and Affiliated Funds team in June 2019, as the Controller and Annuity Fund Administrator.  Michael is a Certified Public Accountant and prior to joining the Local 94 team, he worked as an audit manager of a mid-size public accounting firm and brings over 20 years of experience with auditing labor organizations and Taft Hartley multiemployer benefit plans. 
He graduated from St. John's University with a Bachelor of Science in accounting.  He is also a current member of both the American Institute of Certified Public Accountants, and the New York State Society of Certified Public Accountants.   When Michael is not working, he is a strong family man and enjoys spending most of his free time with his wife and son and attending his son's baseball and basketball games.
Need to Find a Doctor, Dentist or Vision Specialist?
FAQs
When am I eligible to take a loan?
A participant must be actively employed with a participating employer for at least three years immediately prior to the loan request. Retired participants are not eligible for a loan. For more information, please go to the Annuity Fund section of this site.