Local 94—Running
New York's Buildings

News
Hotel Boycott

Fight for Workers Rights —Do NOT stay at these hotels

The Cutting Edge - Fall 2018

Read the most recent newsletter.

Grants Available for Union Members who are First Time Buyers in Westchester or Nassau and Suffolk County, NY

For more information, please contact Christine Dawson, Union Plus Specialist at Wells Fargo Home Mortgage at 516-520-3616 or visit the News section.
Upcoming Events
Jan

02

Initiation Ceremony for New Members will be held at the Hotel Trades Council located at 305 W 44th Street, Mezzanine Floor on Wednesday, January 2, 2019 at 4:00 P.M.

Jan

09

General Membership Meeting. Times: 8:30 AM, 2:00 PM, and 5:00 PM Meetings are held at the Hotel Trades Council Auditorium, 305 West 44th Street.

Jan

11

Local 94 Scholarship Fund Dinner/Dance
Friday, January 11, 2019 - Russo's on the Bay
Wellness News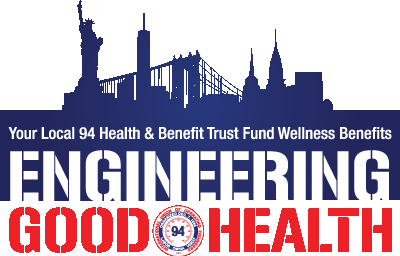 December 04, 2018
December 04, 2018
December 04, 2018
Need to Find a Doctor, Dentist or Vision Specialist?
FAQs
What is the vision coverage?
The Fund provides benefits for one eye exam and one lens(es) per calendar year. For more information, go to the Vision Care Benefits page.