Local 94
The International Union of Operating Engineers Local Union 94, 94A, 94B was established to represent employees covered by collective bargaining agreements between the Union and various employers, employer associations and the City of New York with office buildings and schools requiring maintenance of heating and air conditioning systems in the New York metropolitan area.
The work of the Union, as the representative of its members, is to provide for the continuous employment of labor, to bring about stable conditions in the industry, and to establish necessary procedures for the amicable resolution of disputes which may arise between employers and employees.
Business Manager's Report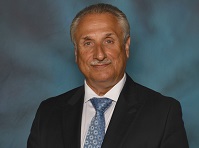 We've Sat on Our Hands for Too Long; It's Time for Unions to Fight Back
Brothers and Sisters,
It has been a long tradition that the end of the year issue of this newsletter is published just after Thanksgiving. The timing designed to reflect on our accomplishments as a union and help spread some holiday cheer.
Well, things are different this year. As we approach the end of 2017 unions in both the public and private sector are under attack. These attacks are nothing new. But thanks to the Supreme Court Citizens United decision that opened the door to unlimited funding for anti-union candidates, the Koch Brothers and others, union membership has dwindled.
It didn't happen overnight and, for the most part, there were few direct attacks on unions. Now, through FOX News, right wing publications and the internet they cleverly manipulated union members to vote against our interests through clever campaigns built around social issues and taxes.
The methods were frighteningly effective: Since the US Department of Labor began tracking the numbers in 1983, membership in the private sector has dropped from 20.1 % in 1983 to 6.4 % in 2016.
Having knocked the private sector unions back on our heels, with right-to-work laws. They are now focused on the public sector, where nearly 35% of the workforce remain in unions.
Brothers and sisters, we MUST STOP THE BLEEDING!
And in New York our effort must begin on November 7, where voters will be asked to vote calling for a Constitutional Convention in New York State.
Cloaked in the idealist goals of a "People's Convention" it would allow us to again take control of our government. Unfortunately, since the Supreme Court ruled that corporations are people, we know who will be calling the shots.
Over the past five years Indiana, Wisconsin, Michigan, Kentucky, West Virginia, and now Missouri have all become Right-to-Work states. Each of those battles funded by the Koch Brothers, ALEC and the Heritage Foundation and other corporate interests. All with one agenda: destroy unions and collective bargaining.
For those who believe it could never happen in New York, just ask the teachers, nurses, auto and factory workers and civil servants in states like Michigan and West Virginia, which were built on the sweat and blood of the UAW and MWU!
Even if the convention doesn't lead to right to-work, it does open the door to restructuring of our pension protections, as well as:
 • Right to join a union and collective bargaining
• Right to a free public education
• Right to seek Workers Compensation
• Environmental protections
• Right of the state to provide for social needs
We have an elected state legislature if we want to change and modify laws. We don't need an expensive open-ended convention to fix problems that don't exist.
The price is too high. On November 7, Vote NO on a Constitutional Convention! 
In Solidarity,
Kuba J. Brown
Business Manager/President-IUOE Local 94, 94A, 94B
More topics in this section:
Need to Find a Doctor, Dentist or Vision Specialist?
FAQs
How much are non-working dues?
Effective 7/1/2017, non-working dues are $19.75 per month (through June 30, 2018).