Local 94
The International Union of Operating Engineers Local Union 94, 94A, 94B was established to represent employees covered by collective bargaining agreements between the Union and various employers, employer associations and the City of New York with office buildings and schools requiring maintenance of heating and air conditioning systems in the New York metropolitan area.
The work of the Union, as the representative of its members, is to provide for the continuous employment of labor, to bring about stable conditions in the industry, and to establish necessary procedures for the amicable resolution of disputes which may arise between employers and employees.
Business Manager's Report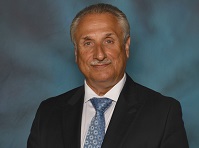 After Seperation and Loss
We Enter New Year in Hope
Brother and Sisters,
I hope this finds you and your families well and in good health. These have been extraordinary difficult and painful times. Many of our Brothers and Sisters have been stricken by this horrible coronavirus. Our nation has already suffered the loss of more than 300,000 lives, and another American dies every minute. Who could have ever imagined? So as we reflect during this Christmas season please join with me as we take a moment to reflect on the lives lost and pray for the families they have left behind. May they rest in peace.
A Season and Reasons for Hope
Christmas and the New Year is the season of hope. And with the much anticipated vaccine now at hand we may at last be able to bring this devastating virus under control.
We have also elected a new president. On January 20th Joseph Biden will be sworn in as the 46th President of the United States. President-elect Biden along with Vice President-elect Kamala Harris will bring years of government service and experience into the White House.
This has been an historic election in so many ways. The Vice-President elect Harris is the first woman to hold that office. She has been breaking barriers throughout her career. A former prosecutor and a member of the Senate, she brings a lifetime of experience to the Office.
When it comes to experience who has ever been as prepared for the presidency than Joseph Biden? Thirty six years in the Senate, eight years as Vice President. Few if any, know and understand the inner workings of Washington as well as Mr. Biden.
Together, they know and understand how the government is structured and how it works. They built their campaign on rebuilding our infrastructure, job creation, expanding education and creating new opportunities.
These promises are not new.  In fact President Trump and others before him have all talked about infrastructure. Yet, for all the talk it's been nearly 70 years since President Eisenhower announced and developed the interstate highway system. I think we can all agree those roads and bridges might need an upgrade.
Voters in states as diverse as New York and Georgia, Michigan and Arizona, and Virginia and Colorado all voted for change. The people have spoken. Now it's up to the new administration to deliver. Working together Biden and Harris may just be the team to get the job done. Let's give them a chance.
What We've Done, Where  We're Going
Our lives and our routines have now and forever been changed. Both at home and at work we have created and will continue to create new routines.
Just think we began this year with picket lines outside 30 Wall Street fighting to restore our members and members of Local 32 BJ who were told they were being replaced. Our efforts to save those jobs led to rallies and even a meeting with the German Embassy.
In March as we were about to walk proudly in the St, Patrick's Day parade with IUOE General President Callahan as Grand Marshall, COVID-19 hit like a thunderbolt.
Our city and our state were shut down. No more in-person meetings, no golf outings, no summer picnics, no dinner-dance.  We even live-streamed our September 11 Memorial Mass. All these events meant to bring our members, family and friends together gone in an instant.
Yet, throughout these troubled times you, the Chiefs, Assistant Chiefs, Engineers and Helpers stepped up to ensure your buildings were safe, secure and operating efficiently.
In our schools Local 94 Firemen and women, continued to work throughout the year to ensure our schools, and our most precious treasure -- our children – could safely return their classrooms.
Strategies and plans for schools and buildings were in a state of constant change. You remained steadfast and did not yield. You were always there ready to keep our children, our teachers and the tenants within our schools, commercial buildings, condos, and apartment complexes safe and secure.
You made us all very proud. Merry Christmas & a Safe and Healthy New Year,  
In Solidarity,
Kuba J. Brown
Business Manager/Financial Secretary-IUOE Local 94, 94A, 94B
More topics in this section:
Need to Find a Doctor, Dentist or Vision Specialist?
FAQs
How do I leave the Union in good standing?
You must pay all dues owed, write a letter requesting withdrawal from the Local, and pay $5 for your withdrawal card. Your request will be reviewed by the Executive Board.